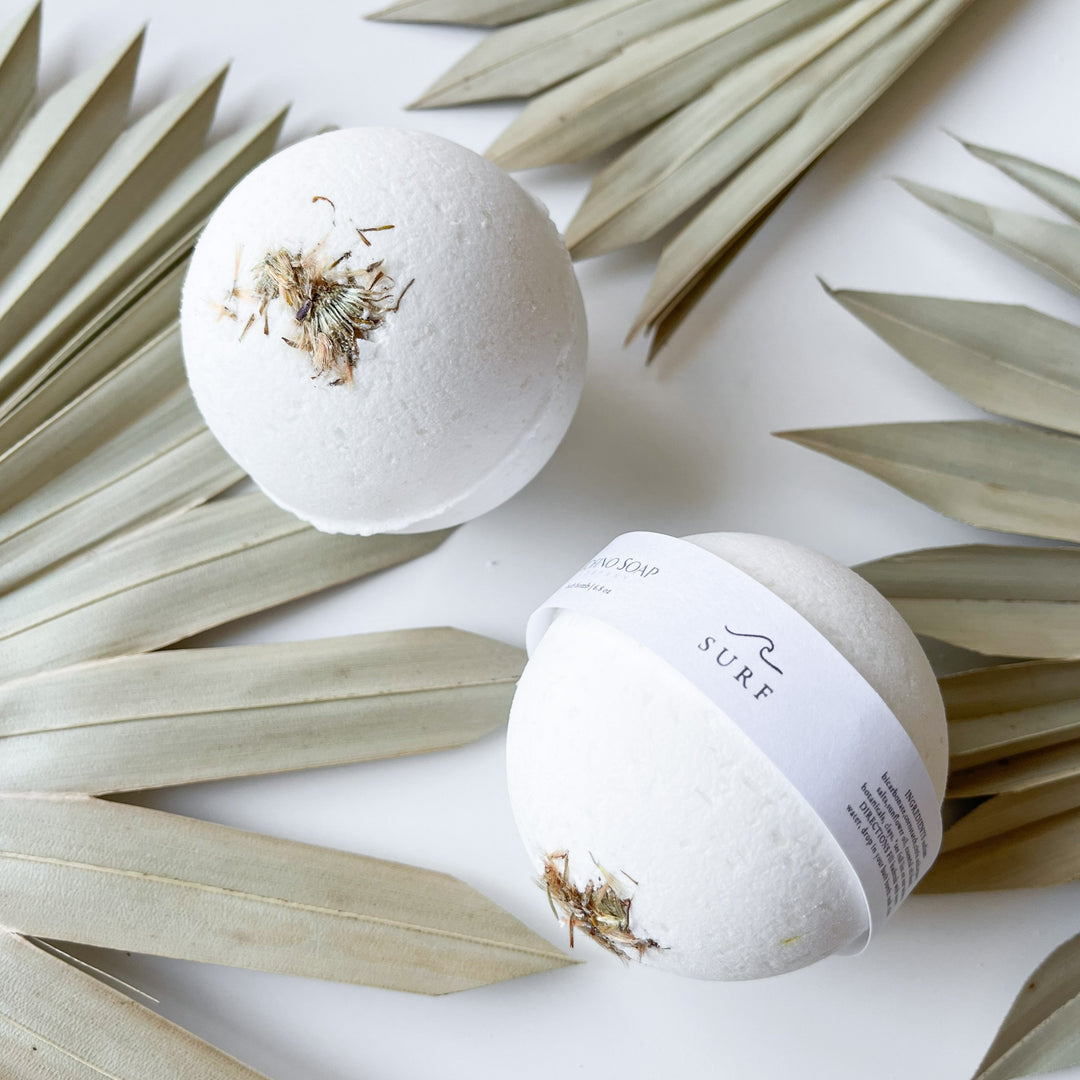 Soothe away muscle tension and energize your body with our Surf Bomb. Reminiscent of an afternoon catching waves, this bath bomb will leave you feeling refreshed and relaxed. Healing and anti-inflammatory Arnica works wonders with pain-relieving and uplifting peppermint. Watch your cares drift away and melt into a moment of bliss.
Key Ingredients
Eucalyptus  |  Rosemary |  Peppermint  |  Arnica Flowers 
It's as easy as filling up your bathtub, dropping in your bath bomb, and settling in.